UPDATE: This contest is now closed.
But please help me select the winner!
Visit the Facebook Fan page to vote!
How would you (YOU and 3 family members) like come with ME to to a special VIP Holiday event at Disneyland Resort on November 21st?
Here is  the post about this event from last year. But it changes from year to year…and this is the first time non-media/press will be present (YOU!) so it will be very special!
Sounds like fun?
Here is how to enter to win.
Please send your best "Disney" photo. Doesn't have to be in one of the parks, can be your little one with a Disney costume, or with a favorite stuffed animal.  Heck it could be YOU with your Disney ears on! Or it could be a creative shot from inside the park….ANYTHING goes as long as DISNEY is represented. Then an honorary group of judges will select the 10 best photos. I will post the finalists photos on The Glamorous Life Association Facebook fan page to accept votes. I will give you a hint; the judges have a thing for FUNNY and BEAUTIFUL. So I would focus on photos in either of those categories.
So here is the plan:
1. Send your photos to marcymassura@gmail.com (along with your city and phone number)
2. Become a fan of The Glamorous Life Association on Facebook here
3. Then wait; The finalists will be announced on the Facebook fan page (contest ends Thursday 5:00pm)- Friday, October 9th
4. Encourage everyone you know to go vote for you!
5. Voting will continue until Friday, October 16th at 12:00. Winner announced that evening.
Don't have a photo but still wanna win? Some of my blogging besties (we call ourselves the Mommy Moguls) are also giving away this Disney experience this week…..
Feel free to submit to all 4 of our sites!
Note: we each have each created different requirements to enter. So lots of ways to win!
_
_
Hey Marcy what are the rules to enter?
-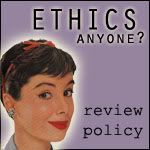 Winners do not have to live in the Orange County area, however they must provide their own transportation to Anaheim on Nov 21, 2009. While parking will be provided for one vehicle, hotel room or other travel/transportation costs are not included. This is a special VIP Disney experience which will include a holiday party for the entire family (4 max) and a visits to the park with special VIP fun arranged. Winner must attend the actual event and be willing to remain with the entire VIP group for the duration of the day/evening. Winners must also be willing to be photographed by Disneyland Press Relations as well as The Glamorous Life Association. This is a non-transferrable give-away, and winners are not permitted to sell/donate/give-away their spot. Winners will be present as guests of The Glamorous Life Association, made possible by the generosity of Disneyland Resort Media Relations.
-